Organizing the fleet efficiently is usually very time-consuming and complex. Fleet management requires far-sighted organization and control of all tasks to ensure both mobility and cost-effective management of the fleet. In this article, you will learn which sub-areas belong to fleet management and why the fleet manager should be the linchpin of all these areas.
Tip 1: Analyze status quo and set clear goals
To identify where things may be going wrong in fleet management, it is important to analyze the current status quo and define clear goals. Ask yourself what the challenges and opportunities for improvement are. Set realistic and measurable goals to make your fleet management more efficient in the future and to fulfill all duties and tasks correctly.
Tip 2: Identify and eliminate cost drivers
Fleet costs can quickly get out of hand. The main task in fleet management is therefore to regularly review all expenditures to identify potential savings. As a fleet manager, you need a good overview of all running costs so that cost outliers can be quickly identified. Particular attention should be paid to key cost drivers such as fuel, maintenance and repairs, and insurance expenses. Well-structured fleet controlling helps to make informed decisions and manage the fleet efficiently.
Tip 3: Determine form of procurement
Fleet management responsibilities include the procurement of appropriate vehicles for the fleet inventory. Depending on your needs and financial situation, you can choose between purchase, leasing or rental solutions. The car subscription is also becoming increasingly popular. Due to the flexible terms, which usually start at just one month, and the rapid availability of the vehicles, short-term mobility needs can also be met. When considering the appropriate type of procurement for your fleet, consider the individual requirements of the company and compare the advantages and disadvantages of the various options.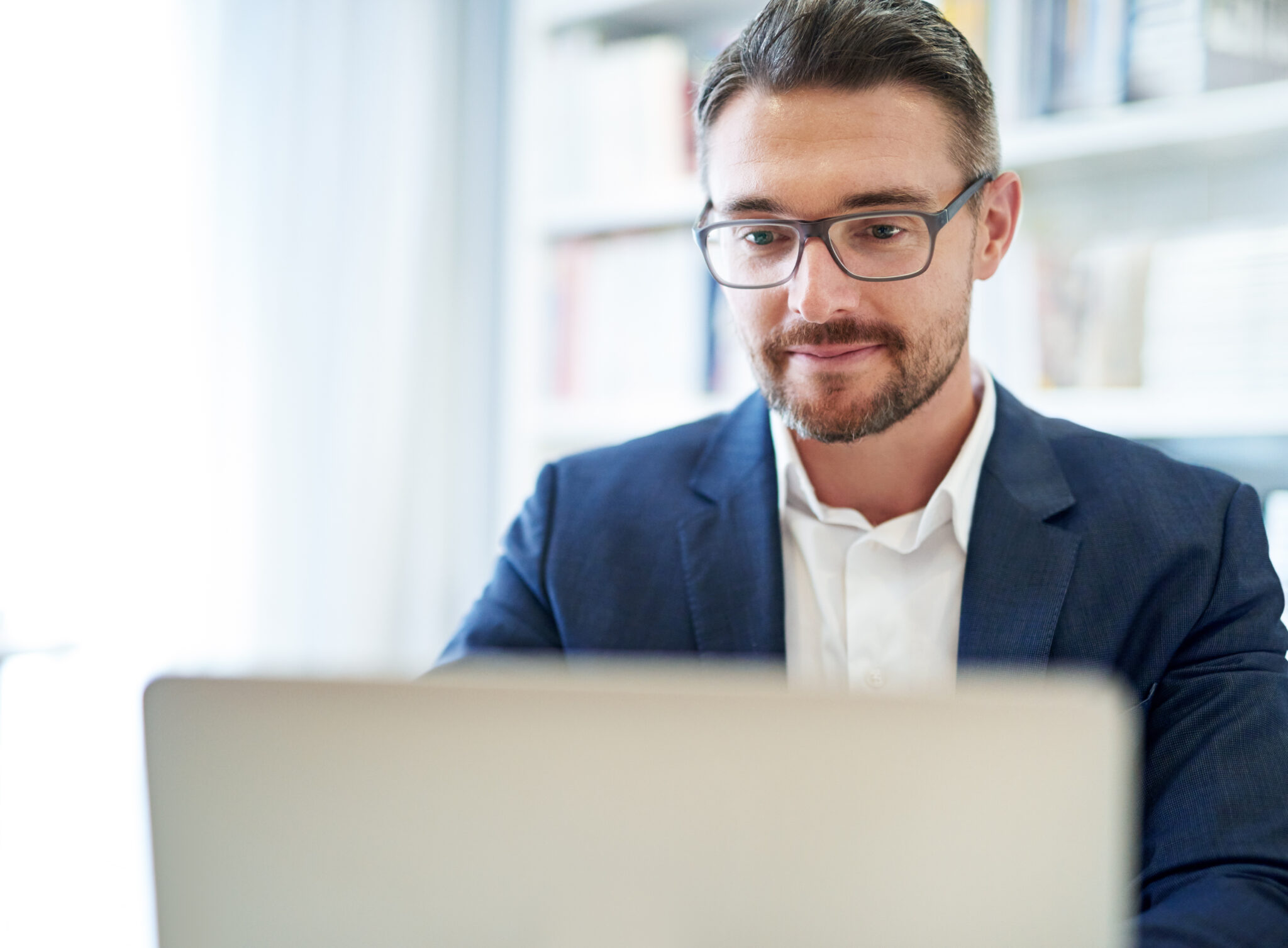 Webinar: Digitalization of the fleet
In our webinar, we will show you how to organize your fleet in a time- and cost-saving way through automated processes.
Friday, 20.10.2023 – 11.00 a.m.
Tip 4: Elaborate car policy
A clear car policy is essential to regulate the use of vehicles in your fleet for all employees. Define policies regarding use, driver requirements, duties, maintenance, and insurance. A well-designed car policy creates transparency and ensures uniform standards. Through them, companies also regulate which employee groups are allowed to drive which vehicles. This not only facilitates the procurement of vehicle models, but also saves many a discussion among employees as well as missteps in the external perception of the company.
If you want to organize your fleet efficiently, you should also consider the issue of fuel cards. These greatly facilitate the management of fuel consumption. By using fuel cards, you can keep track of employees' fueling transactions in fleet management, reduce the administrative burden of fleet management, and possibly benefit from discounts or special conditions with the supplier.
Tip 6: Comply with keeper liability obligations
In addition to regular checks of driver's licenses, proper driver instruction in accordance with UVV is also one of the key keeper liability obligations in the fleet. And these should not be taken lightly, because there are severe penalties for failure to do so or for doing so improperly. Incidentally, this applies not only to employees with their own company vehicle, but to all employees who have access to pool vehicles. The results of the checks should be filed in a verifiable manner so that you are covered in the event of a claim. Regular maintenance of the vehicles should also be ensured so that damage can be detected and repaired in good time.
Tip 7: Integrate e-vehicles into the fleet
The switch to electric vehicles offers the company many advantages, both ecologically and economically. Explore the possibility of integrating e-vehicles into your fleet. Electromobility is on the rise and can help you reduce CO2 emissions and save costs in the long term. Investigate the availability of charging stations in your area, look into funding opportunities, and make sure your infrastructure can handle the demands of e-vehicles.
Tip 8: Ensure flexible mobility in the vehicle fleet through corporate car sharing
Companies that want to save costs in their vehicle fleet and meet their own sustainability goals can benefit from corporate car sharing. The concept enables employees in the company to use the vehicles flexibly. This maximizes utilization because more kilometers are covered per pool vehicle. At the same time, the inventory can be reduced and the costs in the fleet can be permanently lowered. Using software, employees can book vehicles and are automatically notified by email in the event of delays or cancellations. The integration of e-mobility is particularly well suited here, because electric vehicles pay for themselves after just a few years if they are used to a high degree of capacity.
Tip 9: Efficient claims management
Accidents or damage to vehicles cannot be avoided in the fleet. Therefore, it is important to establish an effective claims management system to quickly record damage, coordinate repairs and efficiently handle insurance claims. Keep clear procedures and contact information in fleet management so you can respond quickly in the event of a claim and have access to important documents and evidence.
Tip 10: Use fleet management software
Organizing the vehicle fleet is a complex task and enormously time-consuming. Many processes can usually no longer be mapped in Excel spreadsheets. In order to analyze and evaluate as much data as possible in a differentiated manner and thus identify potential savings, comprehensive software is indispensable in fleet management.
Fleet management software helps to keep track of all vehicles, drivers, costs, maintenance work, tasks and duties and to minimize the efforts in the fleet. It helps to increase efficiency and make informed decisions. Learn more about the advantages of fleet software in our article "Advantages of fleet software".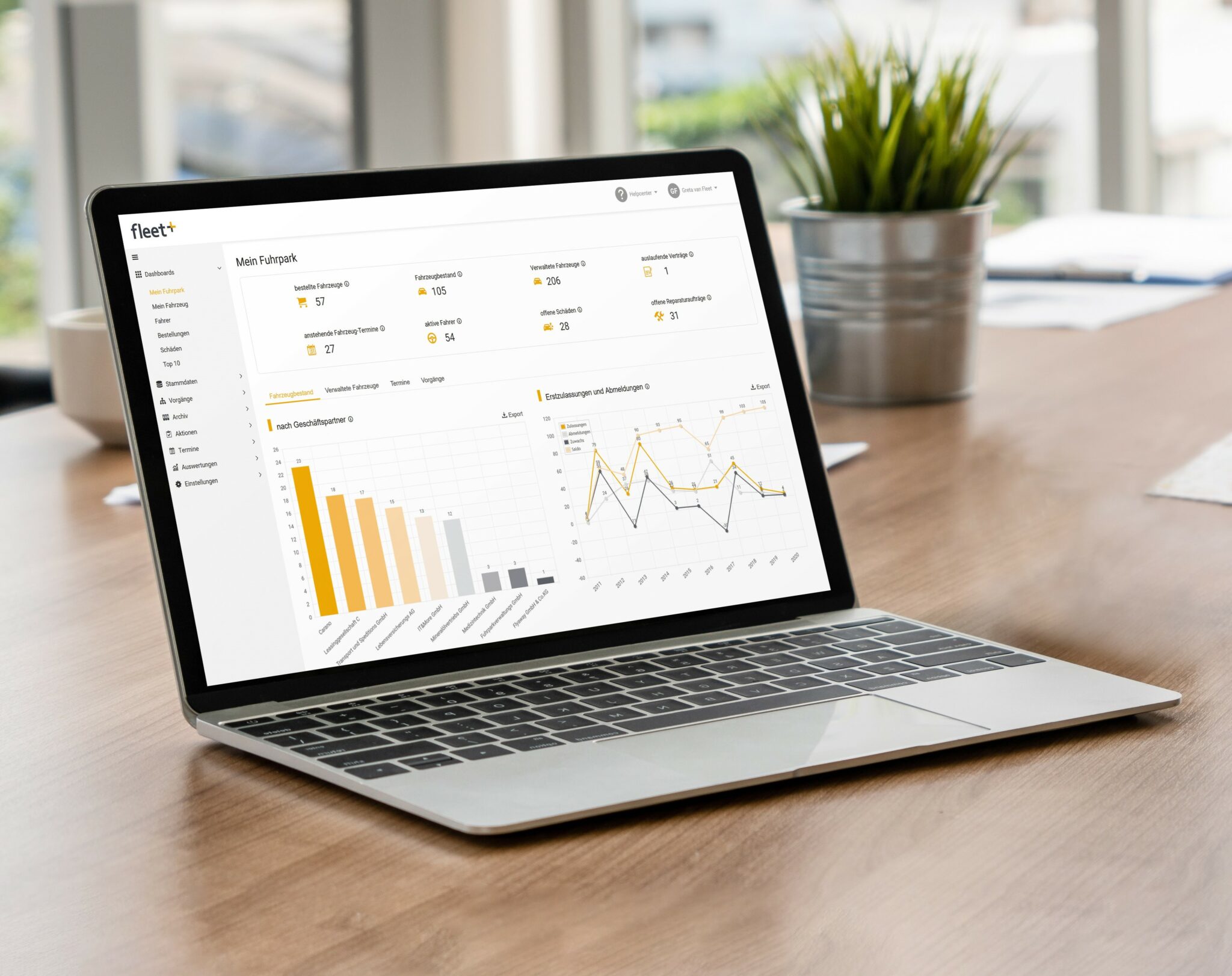 With our powerful fleet management software Fleet+, you can control your company's fleet digitally, cost-effectively and transparently.