Fleet safety is a key issue for companies that rely on company vehicles. A well-organized and safe vehicle fleet is not only the basis for the smooth running of business operations, but also makes a significant contribution to minimizing the risk of accidents and costly damage. As the person responsible for the fleet, it is your responsibility to ensure safety in the fleet. The subject covers a wide range of regulations and obligations: early and regular maintenance, driving safety training, driver' s license checks, driver instruction, and occupational health and safety also plays an important role.
In this article, we'll take a closer look at all the things to consider when it comes to fleet safety. After all, a safe fleet is not only a commitment to the health of employees and society, but also an important step in optimizing your operational efficiency and ensuring the success of your business.
Safety in the fleet is important for everyone: employees, fleet managers and vehicles
A company vehicle not only serves as a means of transportation, but can also be a status symbol and boost employee motivation. For sales and field service employees, the vehicle is also a mobile office. That's why company cars are subject to the same strict health and safety regulations as stationary workplaces.
The topic of fleet safety is complex and affects not only the fleet management itself, but also the drivers and the vehicles. Legislation stipulates that every fleet of vehicles should be managed by a competent person, regardless of whether he or she is already working in the company or is newly hired for this purpose. Experience as a fleet manager is an advantage, as the diversity and complexity of this profession is often underestimated. In addition to knowledge of the technical specifications of the vehicle fleet, a fleet manager should also know all the relevant regulations on safety according to UVV down to the smallest detail.
Owner liability in the vehicle fleet: responsibility, obligations and possibilities
Keeper liability is one of the most important issues in fleet management. According to § 7 of the Road Traffic Act (StVG), the owner of the vehicle is always responsible in the event of damage, even if he does not drive the car himself:
If a person is killed, the body or health of a person is injured or an object is damaged while operating a motor vehicle, the owner is obliged to compensate the injured person for the resulting damage.
§ 7 of the Road Traffic Act (StVG)
The annual driver's license check and driver instruction according to UVV are mandatory in order to fulfill the owner liability for the vehicle. Compliance with statutory rest periods is also part of this. Companies can transfer responsibility to drivers through vehicle leasing contracts, but they must be partially liable in the event of violations. For more information on owner's liability in the fleet, we recommend our blog article: Keeper liability in the fleet: These obligations and regulations apply to fleet managers.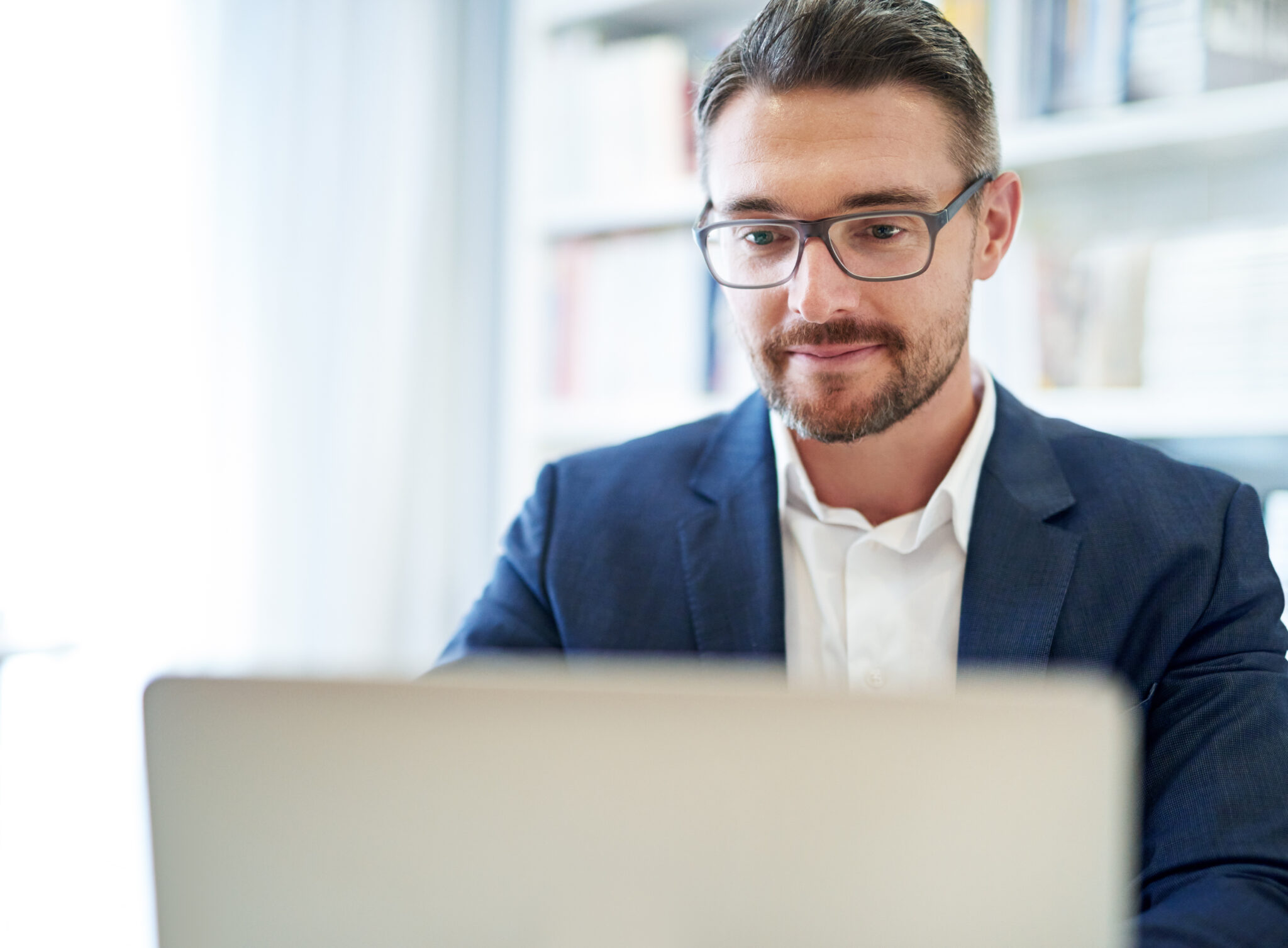 Webinar Digital Holder Liability
We show you how you can implement your keeper liability obligations with tried and tested solutions, saving costs and time.
Friday 03.11.2023 – 13.00
Early and regular maintenance for safe vehicles
One of the most basic and at the same time most important measures to ensure fleet safety is the regular maintenance of company vehicles. The UVV inspection of company vehicles is required by law and regulated by DGUV regulation 70. Whether long freeway journeys or inner-city tours – the vehicles are exposed to loads and stresses on a daily basis. In order to ensure the proper functioning and roadworthiness of the vehicles at all times, it is essential to perform early and regular maintenance. Maintenance not only contributes to longer vehicle life, but also has a direct impact on the safety of drivers and all other road users.
For a smooth process, we advise creating a detailed maintenance plan that includes all vehicles, their individual maintenance intervals and the work to be performed. This plan should also clearly define responsibilities and accountabilities to ensure that maintenance deadlines are not overlooked or postponed. In addition, it can be helpful to work with qualified workshops or contractors.
Neglecting or delaying maintenance can have serious consequences for fleet safety. Defective or worn components on the vehicle that are not detected and repaired in a timely manner can lead to unforeseen failures and possibly accidents. Brakes, tires, lighting systems and other safety-related components must always be in perfect condition.
Driving safety training for safe and anticipatory driving
Regardless of employees' driving skills and experience, it is essential to provide regular driver safety training. These not only raise awareness of safe and anticipatory driving, but also sensitize and encourage drivers to better recognize potentially dangerous situations and react appropriately. Driving safety training courses are offered by the ADAC, for example.
Practical exercises include, for example, driving simulations in which specific traffic situations are recreated in order to train drivers' reaction and assessment skills. This can be ensured by regularly scheduling training and refresher courses. As the fleet manager, ensure that all new employees receive a thorough briefing on the company's safety guidelines and that existing drivers are continuously kept up to date and actively use their experience and knowledge gained from training in their daily driving operations.
UVV driver training for more fleet safety
The UVV driver training covers various relevant content and topics ranging from basic traffic regulations to specific technologies and safety measures. This includes the proper use of safety equipment, correct behavior on the road, obeying speed limits, and the benefits of defensive and anticipatory driving.
As part of driver instruction, it is also important to raise drivers' awareness of environmentally conscious driving and fuel efficiency. Driver training can have a significant impact on fuel consumption and thus on the environmental balance of the fleet. Driver instruction as an e-learning course helps to adapt training flexibly and at a good time to the workflow.
Implementation of the driver's license control is fundamental for the fleet safety
The importance of regular driver's license checks cannot be overemphasized, as it ensures that drivers are in possession of a valid driver's license and thus meet the legal requirements. Consistent driver's license monitoring is an effective way to protect against legal consequences and accidents resulting from the employment of drivers with expired or revoked licenses. Software solutions for electronic driver's license control not only increase the efficiency of control processes, but also reduce the risk of human error and ensure complete documentation of driver authorizations.
Digital Driver's license verification
With Carano's digital driver's license check, drivers conveniently check their licenses on the go. Email notifications remind you of upcoming and overdue appointments.
Further occupational health and safety and fleet safety measures
Occupational safety in the vehicle fleet is the responsibility of the company management by law and is regulated by the accident prevention regulations (UVV). All relevant regulations for handling vehicles are set out in concrete terms in DGUV Regulation 70. In addition to the UVV inspection, the UVV driver instruction and the driver's license check, there are other points that benefit the safety in the fleet.
Ergonomics and safety in vehicle equipment
Occupational health and safety in the fleet covers not only safety on the roads, but also the health and well-being of drivers during working hours. For example, well-adapted vehicle equipment such as comfortable seats, ergonomic steering wheels and easily accessible controls help reduce physical strain and driver fatigue.
In addition, appropriate safety devices such as anti-lock brakes (ABS), electronic stability programs (ESP) and airbags should be in place to ensure protection in the event of an accident. Regular inspection of vehicle equipment and maintenance are effective measures to improve occupational safety and minimize work-related health risks.
Load securing and transport of dangerous goods
Securing cargo and transporting hazardous materials are other aspects of occupational safety in the fleet. Improper load securing can not only lead to serious accidents, but also endanger your own health. Therefore, drivers should be properly trained on how to load and secure their cargo safely and properly. This includes the correct use of lashing straps, tie rods and other securing devices. In addition, drivers who are entrusted with the transport of hazardous materials must be informed about the specific regulations and protective measures for handling hazardous materials.
Prevention of accidents and first aid measures
The prevention of accidents is also a key objective of occupational health and safety in the fleet. Drivers should be made aware of potential hazards and the importance of anticipatory and defensive driving. Comprehensive driver instruction helps prevent accidents. Drivers should also be trained in first aid measures so that they can respond quickly and appropriately in the event of an accident. Timely and effective first aid care can save lives in an emergency. Emergency equipment such as first-aid kits and warning triangles must be present in every vehicle and regularly checked for completeness.