Sharing vehicles is becoming increasingly important in the vehicle fleet, as it offers the opportunity to utilize the fleet more efficiently and thus reduce costs. Even though the classic personal company car is still popular, more and more companies are flirting with the concept of pool vehicles. In this article, we take a closer look at pool vehicle management, explain what the differences are to company cars and how car sharing software simplifies the organization and booking of pool vehicles.
A pool vehicle is a vehicle that is shared by more than one person. A fleet may consist entirely or only partially of pool vehicles. Who may use and have access to the carsharing vehicles should be clearly regulated in a pool vehicle agreement. This is because there may also be exceptions to the rights of use.
In direct comparison with conventional company cars, which are only used by one driver and also include private trips, pool vehicles are used more frequently for business trips and are therefore more heavily utilized. This is good and also intentional, because it means that there is significantly less downtime due to pool vehicles. The company car fleet is optimally utilized and more economical thanks to car sharing. For a pool vehicle to pay off, just a few vehicles are enough. After all, the higher the utilization of company cars, the higher the efficiency of the fleet.
Pool vehicle vs. company car: differences and similarities
Pool vehicles differ from company cars primarily in terms of the right to use them and their availability. Whereas a company car is assigned to a fixed employee and may generally only be used by that employee, a pool vehicle is available to several employees. This also means that a carsharing vehicle must be reserved in advance, whereas this is not required for a company car.
The following applies to both vehicles: The fleet manager must comply with the legally prescribed keeper liability obligations and regularly check the drivers' licenses. Driver instruction in accordance with UVV also does not differentiate between pool vehicles and company cars. It is mandatory for all who use company vehicles. If private use is permitted, the imputed income must be taxed using the 1% rule or a driver's logbook.
However, fleet managers do not have to decide between the classic company car model and a car-sharing concept. Both mobility solutions can be combined to meet the individual requirements of the company and its employees.
Company car
Assigned permanently to a person
No prior booking required
Incentive for one person
Often long service life
Pool car
Shared by several employees
Prior booking required
Flexible mobility for all employees with access rights
Higher utilization due to shared use
The advantages of pool vehicles in the fleet
There are many reasons for using pool vehicles in the fleet: reducing expenses, more sustainability, but also more inclusion so that as many employees as possible have access to pool vehicles.
Reduce costs in the fleet
One of the main advantages of pool vehicles is the reduction of costs. By sharing vehicles in the fleet, their utilization increases. This is because instead of assigning an individual vehicle to each employee, several employees share a pool vehicle. This can minimize the number of vehicles needed and reduce expenses for acquisition, maintenance and repairs. On average, pool vehicles can reduce fleet costs by up to 30 percent. Because the rule is: fewer vehicles with high capacity utilization make more economic sense than many vehicles with low capacity utilization.
Optimal utilization of vehicle capacity increases efficiency
In many fleets, company cars often sit around unused. However, by having multiple employees use the same vehicle, idling or downtime can be reduced. This results in higher efficiency in the fleet. If car sharing software is used, the utilization of the vehicles can be optimized even further.
Better scalability
Pool vehicles offer high scalability. This means that companies can increase or decrease the number of pool vehicles depending on their needs. Additional vehicles can be added during peak periods or increased demand, while the number of vehicles can be reduced even further during periods of low utilization. This enables flexible adaptation of the vehicle fleet to the changing requirements of the company.
Pool vehicles contribute to greater sustainability
Pool vehicles make sense not only economically, but also from an ecological perspective. The production of new vehicles is very resource-intensive. Vehicle sharing reduces the number of vehicles needed and makes more optimal use of existing resources. In addition, electric cars are particularly well suited for a car-sharing concept. Those who integrate zero-emission vehicles can reduce CO2 emissions even further.
Positive corporate image and higher employer attractiveness
Sustainability and environmentally conscious actions are playing an increasingly important role among employees, customers and business partners. Companies that show that they are future-oriented through more sustainable mobility concepts such as car sharing enhance their corporate image in a positive way. This also increases the attractiveness as an employer, because the company car loses its appeal as an incentive. Instead, more and more employees prefer holistic mobility offerings that offer greater flexibility.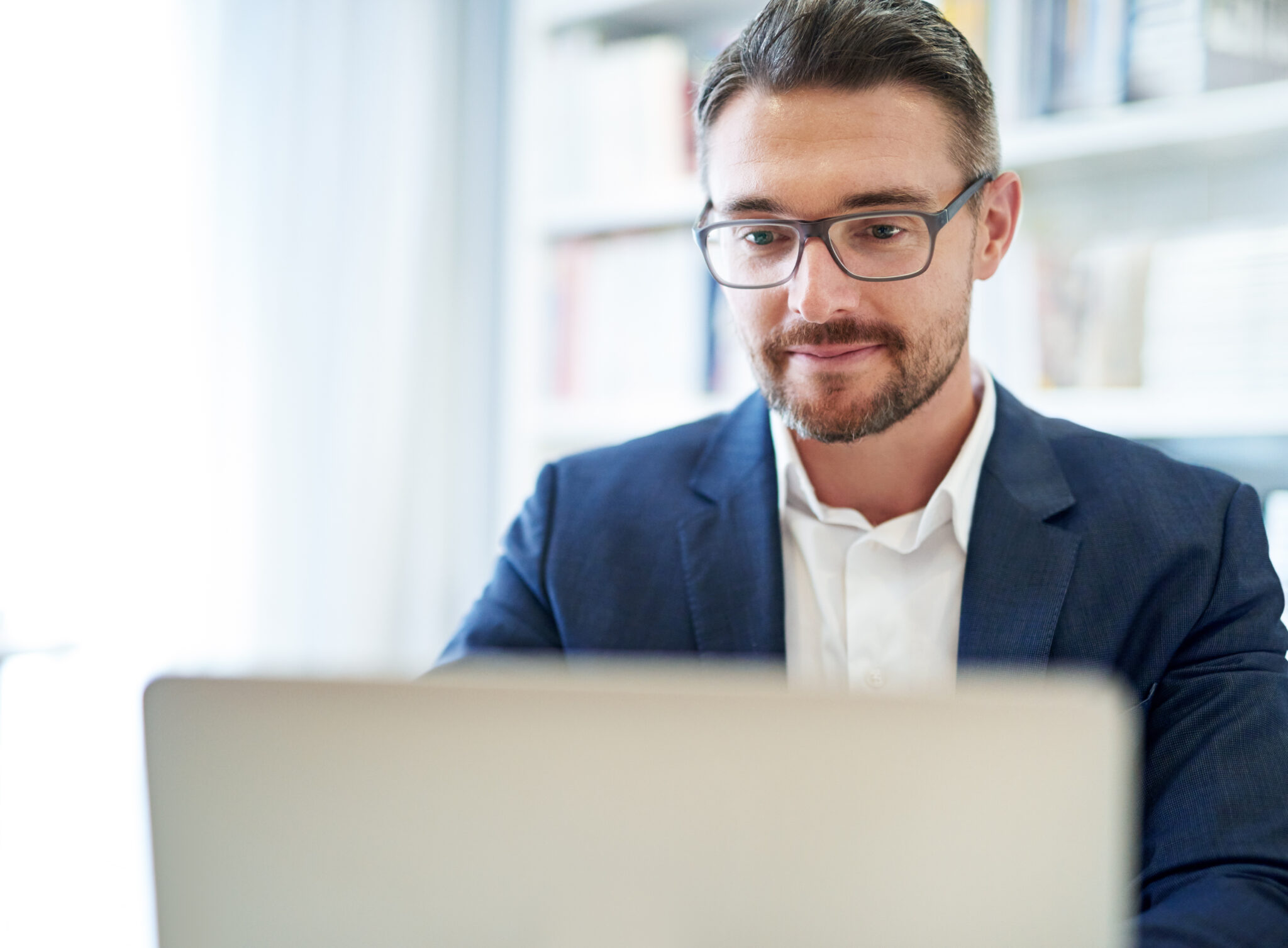 Webinar: Car sharing in the fleet
Implementing a car-sharing fleet pays off twice, both economically and ecologically. In our webinar, you will learn how implementation can succeed.
Monday, 13.11.2023 – 2 pm
Software-based pool vehicle management: The advantages of car sharing software
Many fleet managers rely on the email provider's calendar feature to manage their vehicle pool. Although this seems clear at first glance, it is not sufficient for a more in-depth analysis of efficiency utilization. Because it already becomes confusing with a handful of pool vehicles. Which company car is used particularly frequently, is there a bottleneck during peak times, i.e. time windows with increased demand or periods of idling? Intelligent, digital carsharing software not only makes it easier to book vehicles, but can also reliably detect cost outliers and highlight potential savings.
Easy booking and driver communication
Drivers can book the vehicles independently. This is done via a smartphone app or a web application. The subsequent communication is handled by the car sharing software. Riders receive a booking confirmation and are automatically notified by email in case of delays, rebookings or cancellations.
Increased efficiency through software for pool vehicle management
With software-based pool vehicle management, many recurring processes can be automated, such as booking vehicles, accessing company cars and monitoring maintenance work. This minimizes the risk of human error and minimizes the effort for fleet managers. Car sharing software optimizes the use of company cars through effective planning and monitoring. It ensures that the appropriate vehicles are always assigned to trips and that double bookings are prevented.
Monitoring and traceability
Using a software-based solution for pool vehicle management provides a high level of transparency and traceability for fleet management. All information about the trips and their use is stored centrally and can be accessed at any time. This makes it easier to make informed decisions and simplify the management of pool vehicles.
With software, you can monitor all important data and key figures, report at any time and take appropriate measures for optimization. This includes, for example, the utilization of vehicles in the entire fleet, the number of kilometers driven and the costs per vehicle. This information is essential for the optimal management of vehicle fleets. They provide information, for example, on whether the number of vehicles should be reduced even further, additional vehicles purchased or alternative mobility services integrated.
Compliance with the keeper's liability obligations
Fleet managers must also comply with the statutory keeper liability obligations for pool vehicles. This includes regular checks of driver's licenses and driver instruction in accordance with UVV. Car sharing software facilitates these tasks by comparing valid checks and inspections before each journey.
This is how pool vehicle management works with software
A car sharing software simplifies all processes around the management of pool vehicles. In addition to the simple booking of vehicles, software supports fleet managers in complying with legal requirements and facilitates the return processes of pool vehicles.
Booking a vehicle: To use a pool vehicle, the employee books it via the software. He chooses the desired date and time for the start of use and the expected duration of the booking. The software automatically assigns a suitable vehicle for each trip – taking into account the lease mileage and range for e-vehicles. Then the driver receives a booking confirmation by e-mail. If there is a delay or rebooking, he will also receive a notification.
Vehicle access: After successful booking, the employee receives access to the vehicle. On the one hand, this can be done via a key box. This is placed in the vehicle and receives the signal for opening and closing via Bluetooth. Alternatively, a key box can be installed.
Owner's Liability: A check of valid driver's license checks and driver briefings is performed prior to each trip.
Return: At the end of the trip, the employee parks the vehicle at the agreed location and ends the booking via the software. Any damage or defects to the vehicle can be documented using a return dialog and passed on for internal processing.
Evaluations and reports: Software offers various reporting functions to analyze the use of pool vehicles and further optimize utilization.
Your complete package for pool vehicle management
Organize your car sharing vehicles with our CaranoCloud software including clear booking calendar, automatic email communication and booking via smartphone app
Issues for efficient pool vehicle management
Thanks to careful planning and well thought-out implementation, pool vehicles can provide a cost-effective, flexible and sustainable mobility solution for the company. Fleet managers should therefore ask themselves the following questions:
Which vehicles in the fleet are suitable as pool vehicles?
How many pool vehicles are needed?
How should the booking and organization of the vehicles be done?
How is key management or vehicle access organized?
How is the maintenance and cleaning of the pool vehicles organized?
What measures are taken to prevent or respond appropriately to damage, theft or vandalism?
How is the private use of the pool vehicles regulated?
How are employee acceptance and satisfaction with the car sharing concept measured? How is the feedback collected and evaluated in order to optimize the concept and better meet the needs of the employees?
How can pool vehicles be integrated into the company's holistic mobility strategy and combined with other mobility solutions such as public transport, company cars or e-bikes?
Taxation of pool vehicles
If private use of the car-sharing vehicles is permitted, the resulting non-cash benefit must be taxed. There are no differences here compared to a conventional company car. Two accounting methods can be used for taxation: The 1% rule or a logbook.
Under the 1% rule, 1% of the gross list price of the vehicle is recognized as imputed income each month. In contrast to the personal company car, the share of the imputed income is divided among all vehicle users. In addition, there is a flat-rate travel allowance for journeys between home and work amounting to 0.03% of the gross list price per kilometer (one-way). The amount determined in this way is added to the taxable income as a non-cash benefit. The 1% rule is particularly profitable for employees who make many private journeys with the car-sharing vehicle.
Logbook
Alternatively, the imputed income can also be determined and taxed by means of a driver's logbook. All business and private journeys are documented in a driver's logbook. The tax burden is then based on the privately driven kilometers and the resulting costs. For those who drive only a few private kilometers with a car sharing vehicle, taxation with a driver's logbook is more worthwhile.
Agreement for pool vehicles: Car Policy in the car sharing fleet
Companies that provide pool vehicles to their employees should be sure to draft a written pool vehicle agreement. This sets out all the obligations and rights relating to the use of the carsharing vehicles. These are some important points that should be included in such an agreement:
Definition of pool vehicle and authorized users: Define which cars are considered pool vehicles and which employees are authorized to use them. It should also be clearly regulated under which conditions use is permitted (e.g. customer appointments, business trips).
Private use: The agreement should also specify whether the passenger cars may also be used by employees for private purposes. If this is not the case and the vehicle may only be used for business trips, this must be explicitly mentioned.
Rights and obligations during use: How is the handling of the vehicles regulated? This includes, for example, cleaning the cars after the end of the trip.
Liability and insurance: Determine who is liable for damage to the pool vehicle and how insurance coverage is regulated. Responsibilities in the event of accidents should also be clearly defined.
Tank regulation: How should the tank filling be handled? Do the vehicles have to be returned with a full tank? And are the expenses for the fuel charged?
Violations and sanctions: If violations of the agreement occur, such as unauthorized use or improper vehicle handling, the agreement should include appropriate sanctions. This includes, for example, a warning or claims for damages.
This is what you have to bear in mind when it comes to owner's liability in the car sharing fleet
Whether it's a company car or a pool vehicle, anyone who provides vehicles to their employees must also ensure their safety. Therefore, regular checks of driver's licenses and UVV driver training are required by law. They are part of the keeper liability obligations that every fleet manager must meet. This is intended to minimize the risk of accidents for employees and increase safety in the fleet.
Anyone who fulfills the obligations inadequately or not at all must expect severe penalties. Digital solutions not only facilitate the implementation, but also document all results seamlessly and traceably.
Drivers' licenses should be checked for validity every six months. As an electronic driver's license check, the test can also be performed conveniently by drivers themselves while on the road with the help of a smartphone app.
UVV driver training
All drivers must be trained at least once a year in the safe use of company vehicles and in what to do in the event of an accident. As an e-learning course, driver instruction can be completed by drivers regardless of time and location.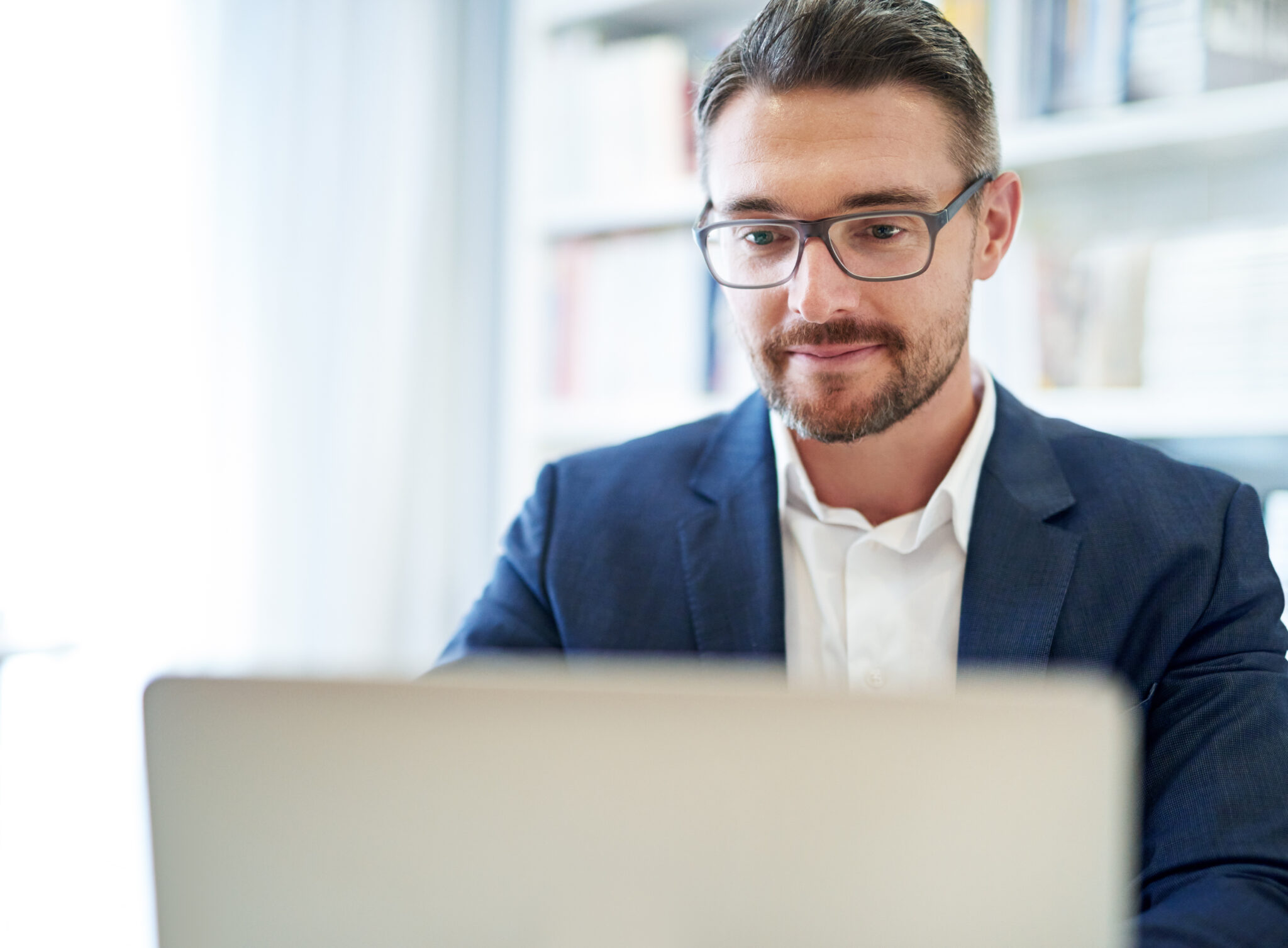 Webinar: Digital Holder Liability
We show you how you can implement your keeper liability obligations with tried and tested solutions, saving costs and time.
Friday 03.11.2023 – 13.00
Vehicle access: digital key management
Vehicle access is also an important aspect of pool vehicle management. Manual key transfers in the office are usually associated with time-consuming appointment organization and are not always practical for many companies, especially in times of home office and remote work. With the help of practical tools, key management can be organized electronically. These include the key cabinet and the key box, which we will now briefly introduce.
After booking the vehicle, the driver can open the key cabinet using a PIN or an RFID chip (e.g. on the company ID card) and remove the appropriate key. This is marked by a light signal and is thus easily recognizable. The other keys remain locked and cannot be removed.
Key box
The key box is portable and is placed in the vehicle. It receives the signal to open and close the vehicle via Bluetooth, and the driver only needs a smartphone app to operate it. The box is manufacturer-independent and ready for immediate use, as it is not necessary to convert the car. One supplier of key boxes, for example, is the company flinkey.
Frequently asked questions about pool vehicle management
For which fleets is pool vehicle management suitable?
Companies with employees who use the pool vehicles only irregularly or have only a few customer appointments can benefit particularly from car sharing. And vehicle fleets in which many short trips are made are also suitable for a car-sharing concept.
Who is allowed to use pool vehicles?
Which employees of a company have access to the pool vehicles and are allowed to use them should be defined in a car policy.
May a pool vehicle also be used privately?
Whether private use of the car sharing vehicles is permitted depends on the respective company. Both scenarios should be clearly regulated in a corresponding company car policy in order to prevent misunderstandings and conflicts.