The topic of sustainable mobility has become ubiquitous. Significant climate changes and high raw material prices call on us to rethink and act in all areas of life. The question of how we want to get around in the future arises not only in our private lives, but also in business. In this article, we highlight how electromobility contributes to sustainable mobility.
Electrifying vehicle fleets: Possible challenges and solutions
Fortunately, the way we get around is already changing. In many cities, we see that the trend toward electromobility is becoming more and more prevalent. E-scooters, e-bikes and e-scooters, which can be booked simply by using an app, are now a common sight in the city. The electric car is also becoming increasingly popular as a green means of transportation in the business environment. Around 47% of all fleets now use alternative drive systems, and a further third intend to electrify their fleets in the next three years.
According to the KBA, 44,389 purely battery-powered vehicles (BEVs) and 28,336 plug-in hybrids (PHEVs) were newly registered in September 2022. The BEV market share of new registrations rose to 19.7%. A market share of 12.6% was achieved for PHEVs. So there is more and more movement towards sustainable mobility on Germany's roads
Nevertheless, German fleets still have some catching up to do. A large proportion of fleet operators find themselves in a quandary and continue to rely on conventional combustion engines for a variety of reasons. Those who are ready to adapt and modernize their core business can get professional support to advance the electrification of their own e-fleet step by step despite perceived hurdles. When it comes to managing the sustainable vehicle fleet, modern fleet management software the organizational effort.
Charging infrastructure: The charging infrastructure is at the heart of every e-fleet. It must be precisely analyzed, planned, implemented and later managed in advance. Government grants help with funding and experts help with implementation.
Organizational effort: The planning and organizational effort is significantly higher for an e-fleet. This is where fleet management software tailored to electric fleets can help.
Electricity costs: Electricity costs can quickly become significant. Government subsidies and intelligent load management bring security. Self-generated solar power can save further costs.
Commercial vehicles: A fleet of commercial vehicles cannot be easily electrified due to long delivery times and high prices. This means lower costs for maintenance and repairs compared to conventional vehicles.
Sustainable mobility: These measures advance the electromobility trend
Sales bans for internal combustion engines
Norway, the UK and the Netherlands will ban new registrations of gasoline and diesel engines from 2030, significantly increasing the share of electric vehicles across the board. It is still unclear whether there will be exceptions for companies.
Needs-based support measures
Individuals and businesses have different needs. Subsidies must be adapted to this in order to further advance the trend toward electromobility. The most urgent need is for solution-oriented planning and promotion of charging stations.
Better communication and purchase incentives
This is where politics and business are needed. There are still many reservations about electromobility. They can be mitigated through targeted campaigns, more transparency and good purchase incentives. What is currently difficult to communicate is the fact that everyone pays the same for fuel at the gas station, but the prices at the charging station vary significantly.
Bonus models and tax relief
Experts recommend a change in the vehicle tax as well as a bonus system for drivers who switch to sustainable drives. In addition, energy tax reform is needed for the operation of sustainable electric cars, as concerns are growing due to extreme price increases in raw materials within the last few months.
Support through digitization
With an improved digital infrastructure, electromobility can be deployed across the board and, above all, cost-effectively. Here, appropriate software helps to find free charging stations, reliably assess the need for mobility, forecast energy consumption in a meaningful way, and make green electricity more applicable.
Sustainable mobility as a tool for staff retention
Environmentally conscious employees also want more sustainability in the workplace. In addition to leasing electric vehicles, some providers also offer direct leasing of a wallbox. In addition, employees benefit from the 0.5 and 0.25 percent special regulations for the taxation of imputed income. A company that offers its employees these options therefore not only sends a positive signal about climate-friendly mobility, but also promotes staff loyalty at the same time.
With one software to more sustainable mobility
Many companies today have realized that an electrified fleet not only plays a role in the awarding of contracts, but is also becoming increasingly important in attracting and retaining environmentally conscious employees. There are still a few hurdles to overcome in order to advance the topic of sustainable mobility and implement the use of electric vehicles in the company's own fleet. With the support of experts, fleet management software and government subsidies, the development of a sustainable fleet is successful. The electrification of the fleet should not only be done for fiscal reasons, but primarily to integrate more and more sustainability in the working world.
When it comes to the topic of sustainable mobility in companies, corporate car sharing also plays a crucial role. A smart pooling concept can reduce the number of vehicles in the fleet and save valuable resources. A digital solution such as the CaranoCloud booking software helps to organize the pool vehicles in the company efficiently and flexibly. When booking a trip, only sufficiently charged e-vehicles are assigned and if there are any delays, an automatic rebooking takes place.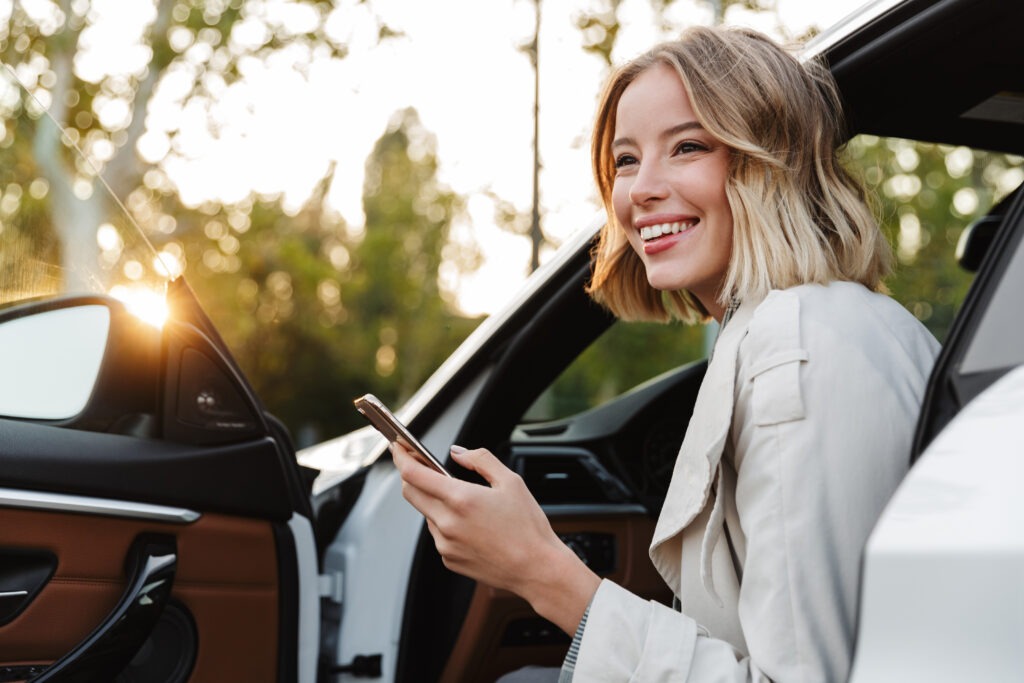 Complete package for your car sharing fleet
From vehicle booking and flexible vehicle access to legal compliance, our CaranoCloud car sharing software helps you manage your pool vehicles efficiently.