What is driving the fleet industry in 2021
2020 left a deep mark on the fleet industry, calling for big changes that will be felt well into this year and beyond. What's going? What's staying? Covid has been among things a catalyst, raising many new questions and challenges that now require addressing. What are the issues that will shift the course of the fleet industry this year? Hans-Joachim Guth, CEO at Carano Software Solutions, one of Germany's leading companies in digital fleet solutions, casts his outlook on the dominant issues of the fleet industry this year.
Machen wir uns nichts vor, das Jahr 2020 war in weiten Teilen ein Kraftakt. Auch die Fuhrbranche hat unter dem ersten Lockdown im Frühjahr gelitten. Auf einmal musste ein Großteil der Unternehmen Ihre Mitarbeiter ins Homeoffice schicken, Produktionsstätten wurden heruntergefahren, Dienstreisen mussten abgesagt werden und so standen auch viele Fuhrparks über Wochen still.
Dennoch lässt sich sagen, dass das Flottensegment zwar mit Einbußen aus dem Jahr 2020 herausgegangen ist, aber im Vergleich zur gesamten Automobilbranche, die mit einem Rückgang von 26% an Neuzulassungen* im Vorjahr zu kämpfen hat, in diesem Jahr wieder erholen wird. Neben der allgemeinen wirtschaftlichen Erholung steht die Branche aber vor einigen großen Herausforderungen, zum einen thematisch, zum anderen rein praktisch.
Digital is ahead of the game
Last year, many fleet managers were forced to experience what it means when familiar processes suddenly need to be restructured. On-site appointments, mandatory inspections, car handovers and maintenance, all of which require physical presence, are no longer feasible, instead what is needed today are digital methods. With all the focus on digital fleet solutions, however, we must also be honest and say that the success or failure of digital solutions in the fleet depends on three factors:
External conditions: Setup, structures and external influences of a fleet are highly heterogeneous. Software, in particular, is unaware of external factors and so can little handle this.
Internal organization: In some cases, there are structures that cannot be digitized or that resist complete digitization.
Scalability of processes: Not every use case in the fleet is sufficiently relevant to call for digitizing. In some situations, this results in higher expenditure, the benefits of which are not proportional to the effort.
Digital management of a vehicle fleet has come into sharper focus as a result of the Covid crisis. Many companies now recognize the need to invest in a digital infrastructure as well as building up resources and a technical framework. While this cannot be done overnight, the sense of urgency is irrefutable. The challenge in 2021 will be to accelerate this restructuring process and move internal and external processes as far as possible to digital in order to ensure efficient fleet management well into the distant future.
Mobility on a larger scale
The topic of mobility has become something of a buzzword in recent years. This year, however, it will gain even greater importance because a company's mobility no longer refers only to the number of company cars it provides for its employees. It is less about the "how" and more about the "why" – mobility itself is now being put to the test. After all, environmental aspects, TCO, rising costs of internal combustion vehicles, etc. are also increasingly being scrutinized which, in turn, impact corporate mobility.
The question of whether every employee or certain departments really need their individual company cars has also come under scrutiny. Does a large fleet of personal company cars still make sense, or can corporate carsharing be a long-term alternative? Carsharing, in the future, will no longer be limited to company cars. Sharing e-bikes, e-scooters or train passes will also be considered important yardsticks for holistic corporate mobility, i.e., how we will work in the future – on the road, in the office or from home. This will also impact how vehicle fleets will be used: business trips to customers will continue to be a necessity, but a car may not.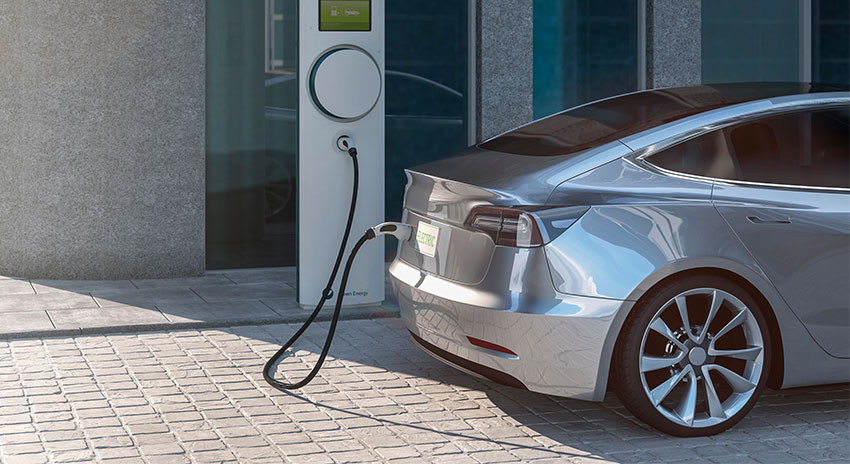 Electric vehicles to prove their worth
Now that the German government has significantly raised the subsidy for the purchase of electric cars and, at the same time, is focusing on funding the expansion of a charging infrastructure, e-vehicles must prove their indispensability to the fleet. Smaller fleets, in particular, shy away from the high acquisition costs of EVs and at the same time need more start-up capital to implement a charging infrastructure. Moreover, many places still lack the know-how and a software solution capable of comparing the efficiency of EVs over combustion engine cars.
In 2021, both dealers and software providers will be focusing on small fleets taking the step into fleet electrification by offering customized starter packages in combination with additional services.
Fleet procurement continues to evolve
For a long time now, fleet management has been more than about managing vehicles, e.g., processing mandatory deadlines and instructing drivers. Efficient fleet management starts with vehicle procurement. This is, however, where many companies see money wasted due to lengthy internal processes.
Procurement is also increasingly becoming digital – the keyword being digital car dealership. Although the approach is not new, it has till now failed to fully establish itself. Buying a vehicle, whether it be a company vehicle or a personal car, used to be a physical event and so incompatible with online ordering. Now there is a new interest in rethinking this approach and optimizing it. Tesla is a good example here, since the company's success is precisely based on risk taking and introducing new approaches to the traditional car trade.
Digital car dealerships offer both companies and car dealers great time and cost savings: extensive on-site consultations are no longer necessary. Instead, the driver or fleet manager does research in advance. The next step is the specific needs of commercial customers. This requires software providers and dealers to join forces and present solutions that do justice to the complexity of company car procurement.
This year we at Carano will be focusing our business more closely on this as we have noticed that many of our customers need support in company car procurement.
Aside from all the issues mentioned here, we must not forget the pandemic has brought with it financial hardship and many companies are moving to shed unnecessary expenditure. Whether fleets will be downsized as a result remains to be seen. In any case, to keep fleets profitable, there will be a need for greater focus on costs this year. TCO, leasing costs, mileage, etc. will come under greater scrutiny while fleet managers strive to manage their budgets even more efficiently.
The past year has taught us that the fleet industry is in the midst of irreversible changes and that there is not always a Plan B for all processes to fall back on. Winning only comes if one can readily adapt to changing conditions. For us as a software provider, this means, first and foremost, remaining agile – both in our thinking and in the development and implementation of our products. This is also the guiding principle written on our banner for 2021. Let's see what the year brings.